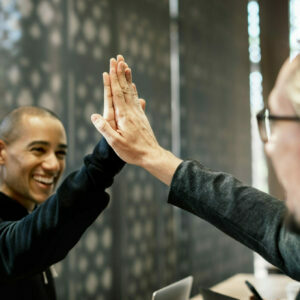 Empower Your People
Are you a local business leader looking to grow your business using tech and IT solutions?
Partner for Growth
Are you an IT manager looking for solutions-driven support on a specialised tech project?
We're an IT company, with real people who care about helping others and their business success.
PSQ Group provides a wide range of IT services to meet your needs and grow your business. We understand how people and tech have to work together, so our experts work collaboratively to provide IT solutions as unique as your business. Whether you need a one-off consultation on a project to free up your IT resources, or you're looking for full-time managed IT services to fully focus on what you do best, our ongoing quality commitment means your business assets are protected.